Welcome to the website of camping Laouba
Ecocampsite Laouba is located between forest and meadow on the edge of the village of Vendays. With 30 spacious pitches of 150 to 200 m and varied planting, it is a peaceful oasis to return to after a wonderful day out. In the area there is so much to do, see and discover that we limit the offer on the campsite to a sports field, playground and bar with terrace. We offer peace, space, nature, activities and fun at a reasonable price.

In Vendays you will find a supermarket and a few restaurants and in the lively seaside resort of Montalivet, which is 8 km away, there is a daily market and a wide range of shops and restaurants. Various cycle paths run through the forest and dune area to the small coastal towns so that you can do everything by bike if desired. Bicycles can possibly be rented at the campsite. All activities offered by the Vendays-Montalivet municipality on and around the beach are free of charge and everyone can participate. It is also possible to rent surfboards, sup-boards, bicycles and the like or to take lessons.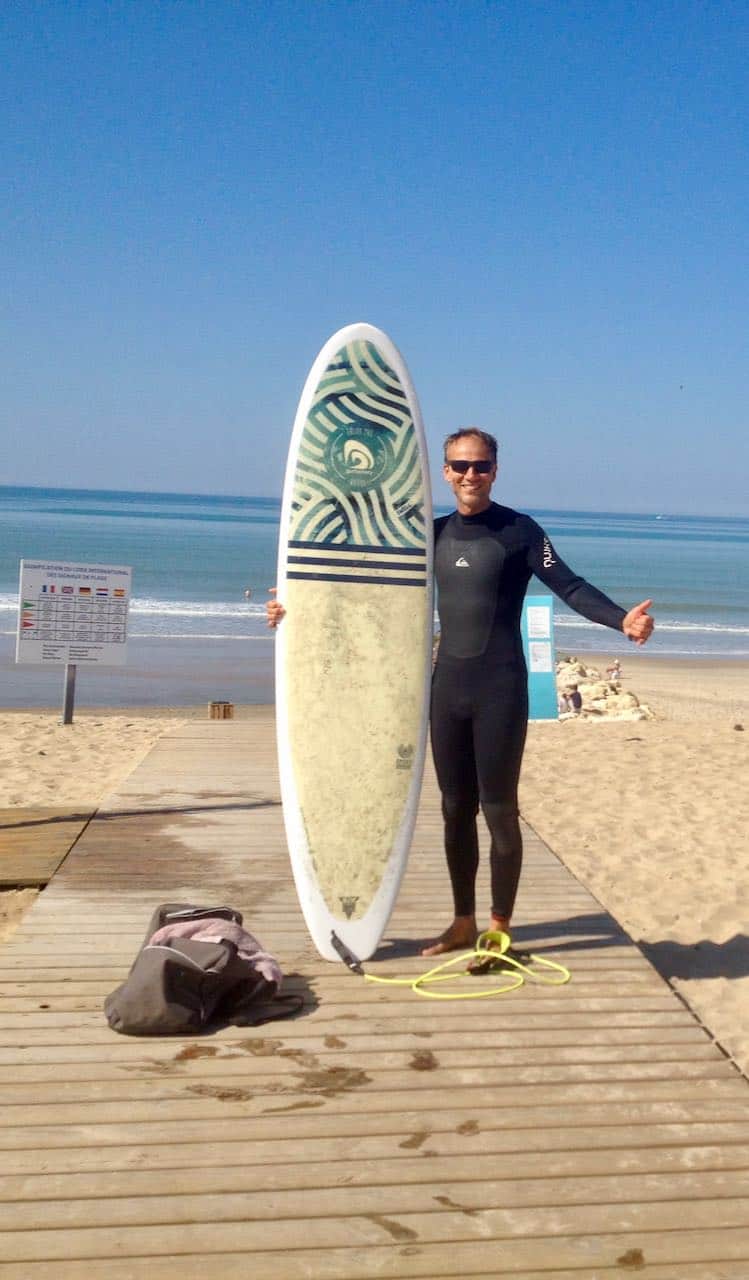 For the first time in my life, I did kneeboard behind the boat of Sander and Aletta. It went well right away and was very cool.
Spent a wonderful afternoon on the beach where the school children received surf lessons. Then relax on a terrace with a drink in the sun. That's only vacation. Delicious in May.
Camped with my parents in the Medoc for years and never got bored. Always something to do at Lake Hourtin or by the sea. Now I have children myself and as soon as they are old enough we will of course also teach them how to surf. The ideal thing about this campsite is that you can relax in the evening after a busy day at the beach. Very pleasant for parents and small children.