A tour of the medoc
The peninsula known for its wine and long coastline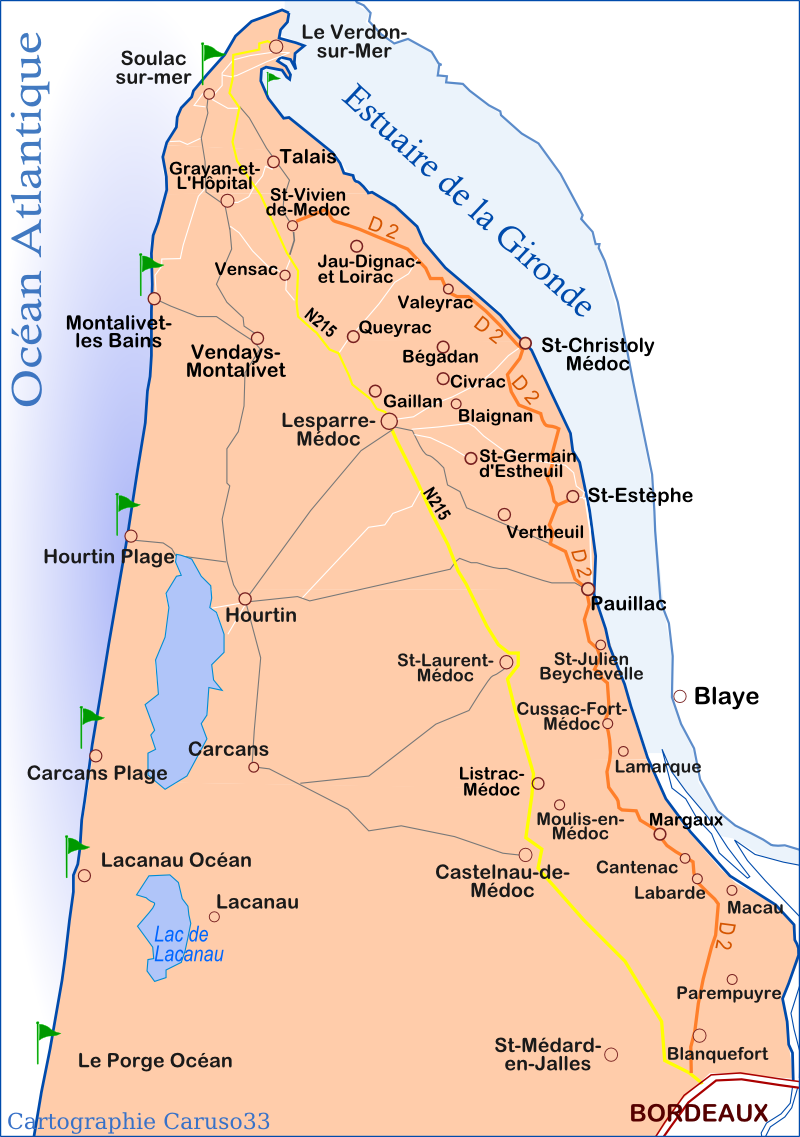 In the west along the coast you will find several cozy seaside resorts such as Hourtin Plage, Montalivet and Soulac. In all places, the summer season is full of activities and there are various restaurants and ice cream parlors.

If you drive to the northernmost point of the Medoc you will come to the town of Verdon with on one side a huge wide beach from where you can see the famous Cordouan lighthouse in the sea and on the other a large marina with a view of the Gironde. On the route to Verdon you will pass through vast plains where horses and cows have plenty of room.

The largest freshwater lake in France, lac d'Hourtin, is 15 km to the south. This lake with various small beaches and marinas is just like the ocean at Montalivet a paradise for water sports enthusiasts. Sailing boats, pedal boats, windsurf boards etc. are rented and kite surfing courses are given.

If you go 10 km to the east, you will arrive in the wine region of the Medoc. This famous region with the famous wineries is certainly worth a visit. You can follow the castle route along the estuary of la Gironde and the ensuing river of la Garonne upstream to Bordeaux, which is also recommended for lovers of old cities with a rich history.

Bordeaux is one of the largest cities in France and has a prosperous past as it served as a port for wine trade around the world. The boulevard is very beautiful with impressive houses and city gate. It is a lively city where a lot is organized and where you will find many squares with terraces where you can eat outside until the late hours.