Reception and bar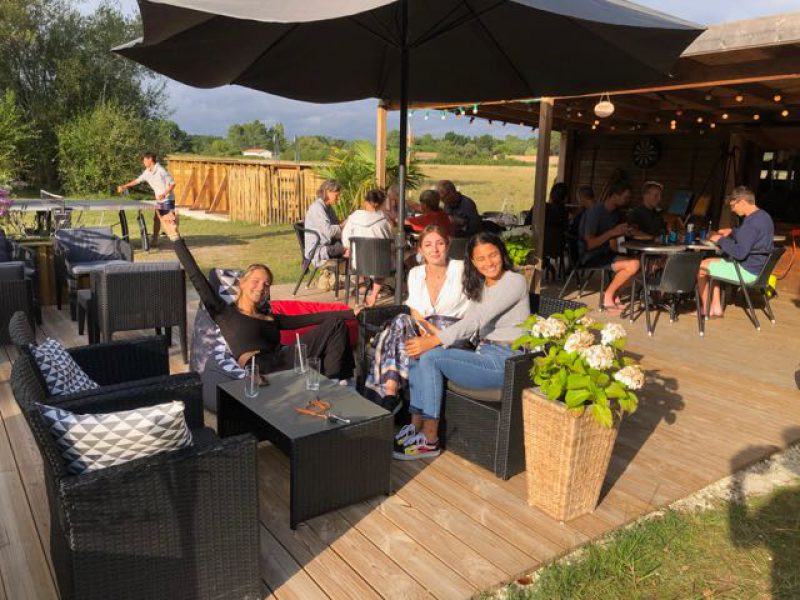 The reception and bar can be found together to the right of the sanitary building.

There is an order list in the reception for the bread that you can pick up there the next morning. You can also go there for information about the area, cycling routes and for all your other questions.

After a day at the beach, have a nice chat or play a game, come to our outdoor bar with covered terrace. We serve drinks, ice cream and tasty snacks and simple meals of good quality. Everyone is welcome, even if you don't order anything but just want to play a game or borrow a book.

At the bar and reception an internet connection is possible via the wifi antenna of the campsite. There is good coverage on site with 3G and 4G, so you can also use your own subscription or buy a ticket with rechargeable credit in one of the telecom shops.
Clean toilets, modern compost toilets and plenty of hot showers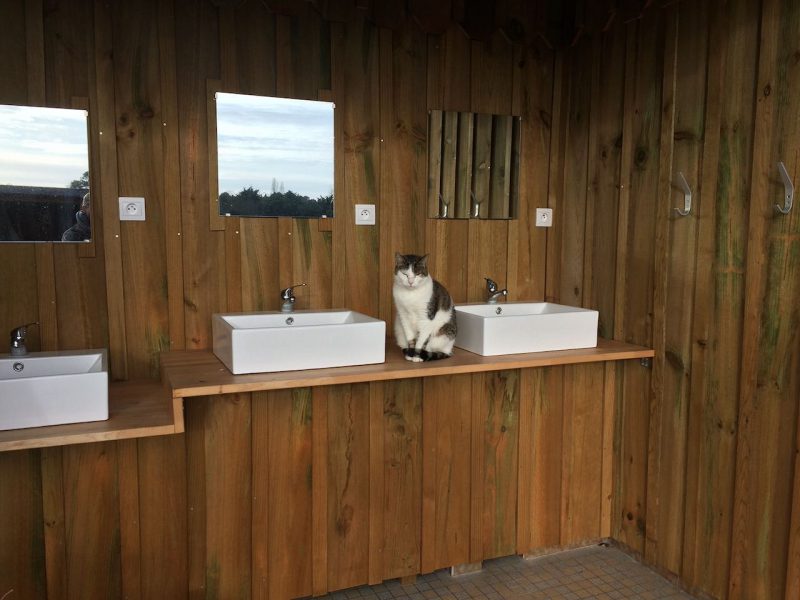 In the largest building in the middle of the campsite you will find toilets, modern compost toilets and showers that we try to keep as clean as possible with your help. To save water optimally, we would like to ask you to use the compost toilets as much as possible. Don't worry, they are very comfortable and save a lot of water and we recycle all solids on site without you even noticing. We don't have a municipal sewer connection, but we don't need one in this way either.
Washing machine, freezer for cooling elements, bicycles, empty point for camper toilets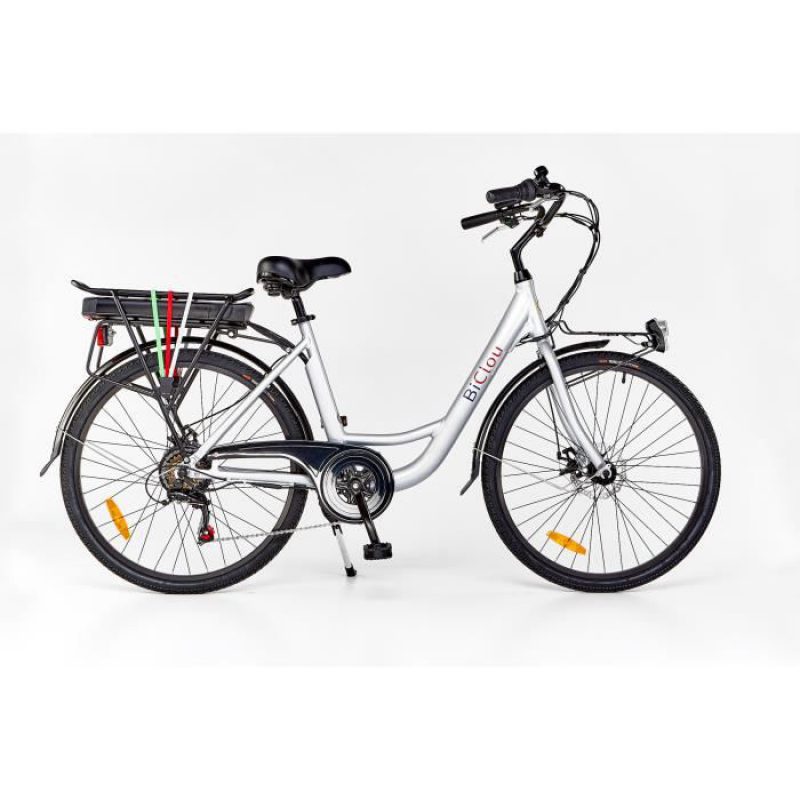 In the building to the left of the sanitary building you will find a washing machine, dryer, freezer for the cooling elements and various rental bicycles. There are rental bicycles with and without pedal assistance.

In front of the building is an empty point for caravan and motorhome toilets and gray water tanks. The bacteria in the septic tanks that break down the organic waste cannot withstand chemical agents. Please only use resources that take this into account.
BBQ, BBQ mats, Pizza oven, Surf gear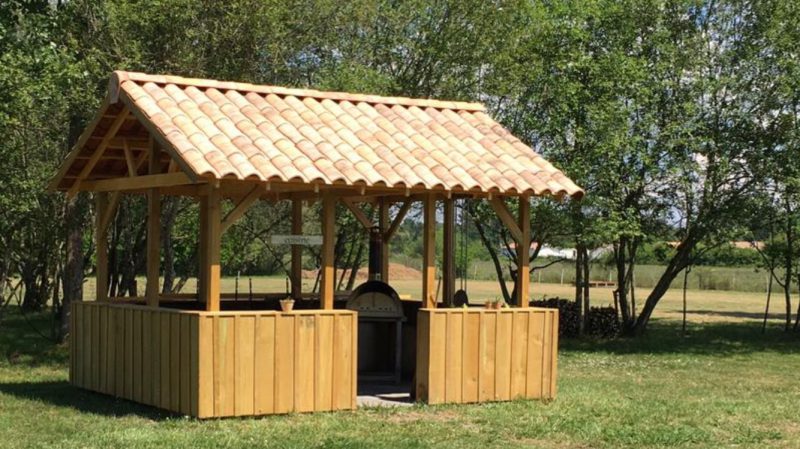 Under the roof to the left of the sanitary building you will find, among other things, a wood-fired oven, charcoal barbecue, bbq mats, gas stove and storage place for surf gear.

BBQing on wood and charcoal is not recommended on campsites in this area due to fire risk. There is a lot of forest with pine trees with needles that quickly catch fire. There are not many pine trees on the campsite and the risk is much smaller. BBQing is allowed in this area if there is a paved surface that cannot catch fire. Under the roof it is possible to use a communal barbecue. If the grass is not too dry and you still want to barbecue on the spot, we recommend using a bbq mat that we provide. You can place this mat under the bbq so that any sparks are extinguished. Make sure you also know where the fire extinguishers are so that you can intervene quickly if something goes wrong.

In addition to a communal BBQ, there is also a wood-fired pizza oven that you can use. The oven is mobile and can be wheeled to the site or used under the canopy. Pizza dough and explanation can be obtained at the bar.

If you have surf gear that you want to rinse and let dry, you can do that under the canopy. There are also surfboards, skimboards and bodyboards that you can borrow or rent.
Sports field and playground equipment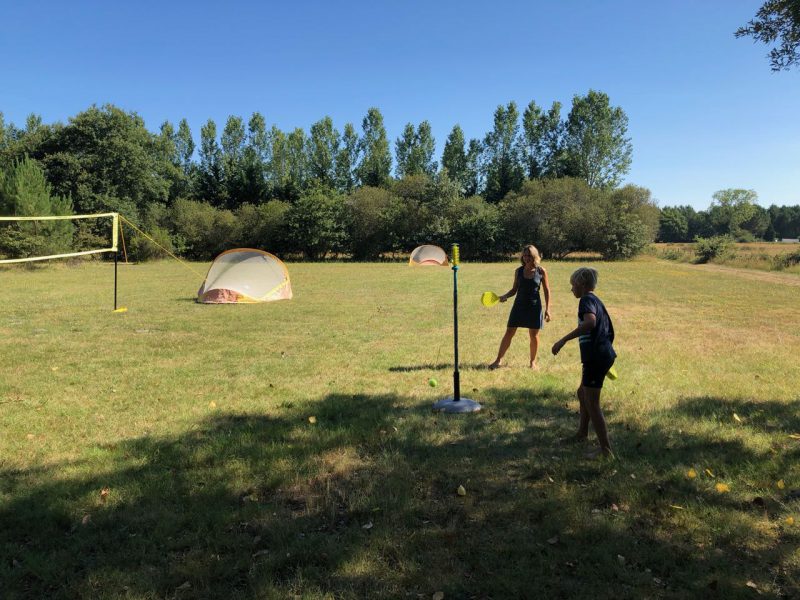 We love sports and are happy to organize a game of football or volleyball if there is interest. There is also a table tennis table and a net for playing badminton and there is a slide and swings for the little ones.
Waste collection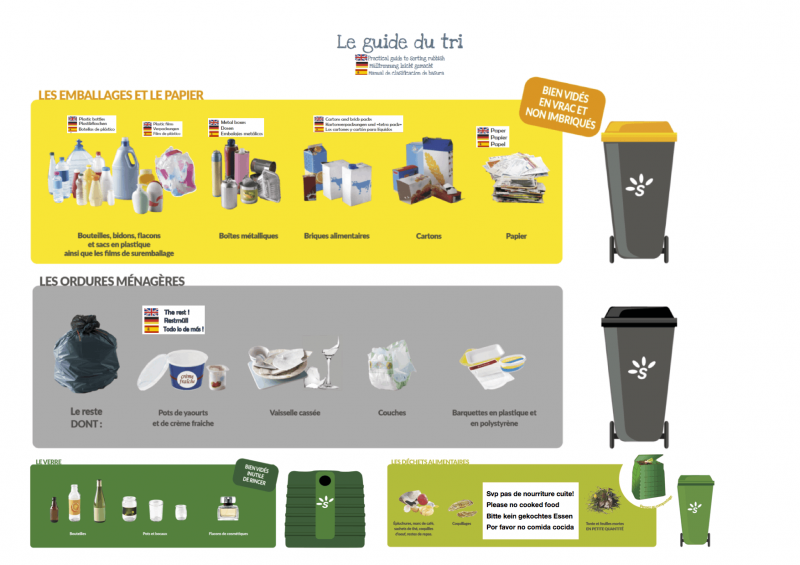 In France, there are several organizations in each department that are responsible for the collection and processing of the waste. This ensures that there is no one universal system for separating the waste and that can be very confusing for tourists. By now everyone knows the importance of proper separation and we hope that you will do this as well as possible while on holiday, so that as many raw materials as possible are reused. Here is an overview of the waste bins with an indication of what you can put in them.
If you click on waste separation you can download an overview or you can borrow a laminated copy from reception that you can use during your stay. The containers are located next to the reception at the entrance of the campsite.