Come and enjoy wave surfing
Montalivet, the spot for beginners and advanced riders
The south west coast of France is known for the beautiful waves that are regularly found on the beach. For surfers, bodyboarders, skimboarders, stand-up paddlers, kite surfers and skimboarders, there are regularly very good conditions for you to enjoy the waves. Montalivet is a real surfers village with a relaxed hang-loose atmosphere. There are surf schools and there is a skate park for the rare days that there are no waves or that they are too high.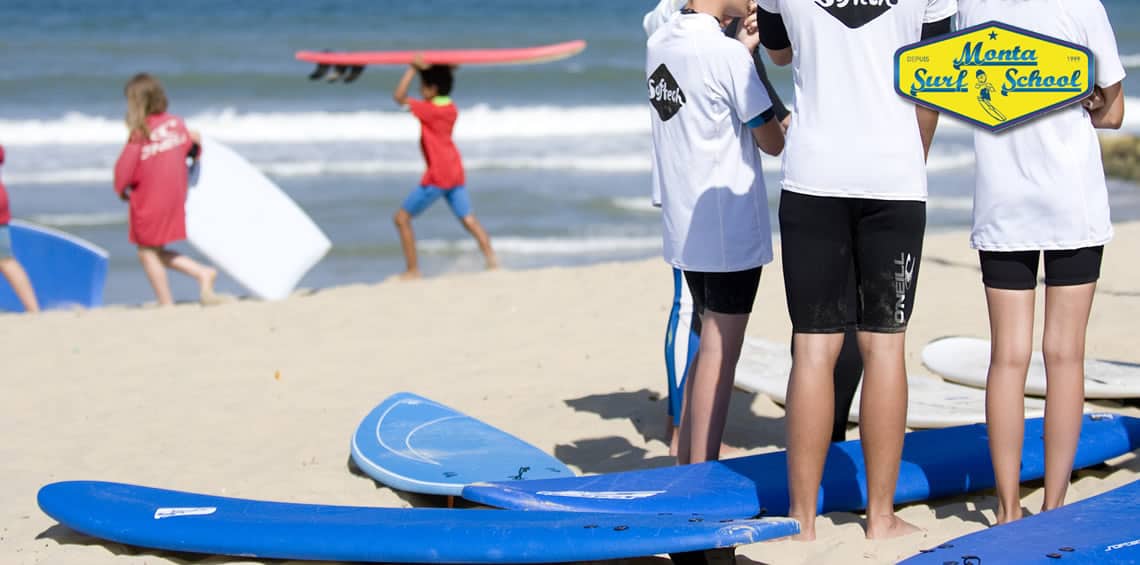 They have already learned wave surfing.
Monta surfschool
For the first time in my life, I did kneeboard behind the boat of Sander and Aletta. It went well right away and was very cool.
Spent a wonderful afternoon on the beach where the school children received surf lessons. Then relax on a terrace with a drink in the sun. That's only vacation. Delicious in May.
Camped with my parents in the Medoc for years and never got bored. Always something to do at Lake Hourtin or by the sea. Now I have children myself and as soon as they are old enough we will of course also teach them how to surf. The ideal thing about this campsite is that you can relax in the evening after a busy day at the beach. Very pleasant for parents and small children.